[social_warfare]
This post may contain affiliate links.  I may receive a small commission if you click on the links and purchase products.  Please see the Disclosure Policy for more information.
Do you homeschool? Looking in to the Montessori Method for your homeschooling needs? Are you a daycare provider that would like to develop a specialized home space for your child? Are you a parent that would like to introduce key elements, thoughts, and practices of the Montessori Method into your home on a regular basis?
Are you interested in developing a better understanding of the Montessori Method?
Are you unfamiliar with the Method and its' principles?
Don't know where to begin?
Well, you are in luck! Whether you are familiar with the Montessori Method or not, there are some basic ideas and principles that you should know before you decide on fully implementing the practices of Montessori. There are many types of publications, websites, and information available that explains the Montessori Method. The information can come from various organizations and/or people, that provide information on the method. The main problem that I have noticed is, that the information is not always verified or come from a reputable source.
So, why not learn the ins and out of the Montessori Method from a trained Montessori teacher? Montessori trained teachers learn, study, and analyze Maria Montessori, her teachings and publications; as well as her philosophy, writings, and materials regarding the development of children and their education. Based on some of her writings, the tips below will give you a bit of insight on the basis of the Montessori Method, as well as tips on implementing the ideology.
The beginnings of the Montessori Method:
The Montessori Method is an educational and teaching system that was developed by Dr. Maria Montessori. Maria Montessori was an Italian physician and educator whose philosophy is based on creating a self-directed, hands on learning environment where children are encouraged to be the natural learners that they are. Independence, character development, and the development of their natural abilities are key components of the Montessori philosophy. Children thrive in an environment where they are active participants in their learning, are encouraged to explore their surroundings and have free choices in selecting activities. The method promotes child centered, developmentally appropriate activities, and fosters the development of the "whole child". To learn more about the Montessori Method, be sure to check out the American Montessori Society website.
5 Key Tips for Implementing the Montessori Method at home
 
Montessori activities should be child centered:
"The free choices made by the children enabled us to observe their psychic needs and tendencies".-Maria Montessori, The Secret of the Child
One of the key concepts in introducing Montessori practices and principles is to ensure the environment and activities are child centered. Provide activities and items in the environment that are developmentally appropriate. Furniture should be child sized and items for the child's use should be easily accessible for the child.
Montessori activities should follow the child and their interests:
"The first thing to be done, therefore, is to discover the true nature of a child and then assist him in his normal development". –Maria Montessori, The Secret of Childhood
When preparing the environment and activities, be sure to take into consideration what your child enjoys doing and learning. Provide activities that are focused on the child's interests and allow them to decide on their activity choices, as well as taking note of things that may be of little to no interest to them.
Montessori environments foster independence:
"The child's conquests of independence are the basic steps in what is called his "natural development".-Maria Montessori, Absorbent Mind
Create opportunities for your child to be independent. Providing opportunities for children to be independent builds confidence and fosters a sense of accomplishment. Encourage your child to do things independently; start with simple activities; then following the child's development, increase to more complex activities.
`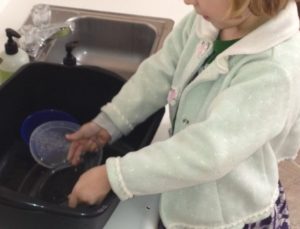 Montessori fosters the development of the whole child:
"There is in the child a special kind of sensitivity which leads him to absorb everything about him, and it is this work of observing and absorbing that alone enables him to adapt himself to life".-Maria Montessori, Absorbent Mind
Create and provide a wide variety of activities that encompass many different topics, subjects, and skills. Support the development of their physical, social, emotional, and cognitive needs by introducing your child to activities that will stimulate and foster their overall growth.
The Montessori Method and environment contributes to the thought that children are natural learners:
"Before elaborating any system of education, we must therefore create a favorable environment that will encourage the flowering of a child's natural gifts".-Maria Montessori, The Secret of the Childhood
Prepare an environment that allows your child to learn from it. Have various activities that teach many different concepts, so that your child can intuitively learn from the activities. Introduce activities that allow your child to explore, create, and motivate their ability to learn naturally.
Are you intrigued to learn more about implementing the Montessori Method at home? Need ideas on activities to implement into your home? Please feel free to email me so we can discuss the details of my Montessori in the Home Activity & Ideas Plan!
Want to learn more about the Montessori Method and implementing it in your home?  Check out these books to give you more insight and understanding into the principles.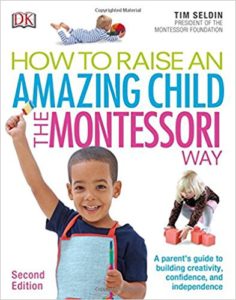 How to Raise an Amazing Child the Montessori Way
by Tim Seldin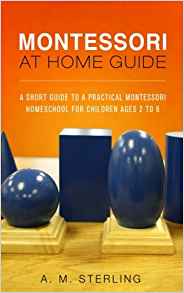 by A. M. Sterling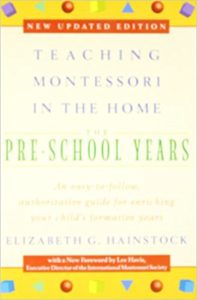 Teaching Montessori in the Home: Preschool Years
by Elizabeth G. Hainstock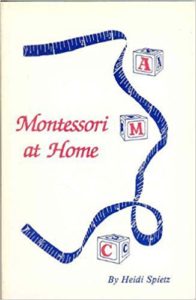 Montessori at Home: A Complete Guide to Teaching Your Preschooler at Home Using the Montessori Method
by Heidi Spietz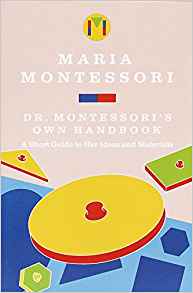 Dr. Montessori's Own Handbook: A Short Guide to Her Ides and Materials
by Maria Montessori
Hoping that you have greater knowledge on the Montessori Method!
Keeping these tips in mind when implementing the Montessori Method will put you on the right path to creating a child centered and independent learning environment for you child.
Anitra
Save
Save
Save
Save