Anitra Jackson

Thank you for your interest and I look forward to working with you.  I would like to partner with organizations or brands to create and promote amazing content for your readers and mine!  I would love to hear from you and see how we can develop a lasting partnership.  I am open to many types of working opportunities, including but not limited to:
Sponsored Posts & Guest Posts
Social Media Campaigns
Speaking Engagements/Conferences
Event Coverage
Brand Ambassadorship
Features, Collaborations & Partnerships:
Check out my feature on Romper!
Check out my feature on Fatherly.com!
Check out my feature for Rasmussen College!
Features on amazing blogs:
Check out my thoughts on "5 Simple Tips on How to Implement the Montessori Method at Home for Newbies"  myaggrandizedlife.com
Check out my "Wunder Mum Wednesday" on myeklekticmama.wordpress.com
Check out my "Wonder Woman of the Month" on amachinistswife.com
Please contact me so we can further discuss your ideas! I look forward to working with you!
Anitra J. Jackson
AA in Social/Behaviorial Sciences; Mt. San Jacinto College
BA in Early Childhood Development; Brandman University
Associate Montessori Credential, 3-6 year olds; American Montessori Society
anitra@chroniclesofamomtessorian.com
A little about the Momtessorian, Anitra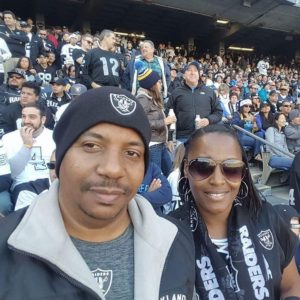 I am a mother to two amazing daughters, wife to one of the most amazing people I know, and a Montessori professional.  I love all things Montessori and Early Childhood related; as well as EVERY sport imaginable!  I try to provide my readers with upbeat, relateable content that is fun, exciting, and educational all at the same time.
Thank you for being a part of my journey on chronicles of a momtessorian!
Anitra
Save
Save
Save
Save