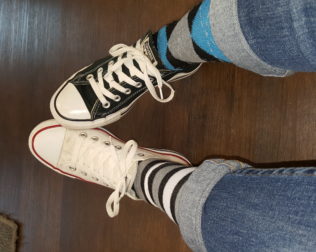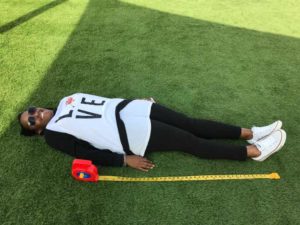 Early on in my life, I knew that I wanted to be a Teacher.  I would play "school" with my stuffed animals in my bedroom, I wanted to be a Kindergarten teacher. I would play that way for hours.  When I first started going to college, I began taking Early Childhood Education classes, and figured out early on that I wanted to work with younger, preschool aged children.  When I discovered the Montessori method and took the training, I discovered that I had definitely found my niche.  For me, my Montessori instructors were fun, lively, silly, and complete down to Earth people.  They showed me that teaching young children takes a very special individual, who has a special heart.  Teaching young children is not for everyone; not for the weak at heart; you will get sneezed on, coughed on, hit, kicked, and have a sad child screaming in your ear that they want their mom!  You will also be so loved, get endless hugs, called "mom" accidentally, and get the most fabulous homemade drawings you've ever seen!
Want to know the secret to being a successful teacher of young children?  Wait for it…BECOME A PRESCHOOL TEACHER!
Hahaha!  Good one, right?  No, but seriously, I think that sharing my experiences to help others become successful preschool teachers is the least I can do.  I had people who shared their amazing experiences with me at the beginning of my career, and it has helped me and mold me into the teacher that I am today.  Proud; I sure am.  I take great pride in what I do, and I love each and every child that is in my class (past, present, and future) as though they are my own.  They all have a special place in my heart forever…
I assure you, if you adopt these simple tactics, your days of teaching young children should become easier, more fun, and hopefully more memorable!
Teaching Young Children 101
1. Learn to laugh at yourself!– young children like when you can laugh if you make an "oopsie".  It is important for them to see that no one is perfect, and it is ok to make mistakes. Trust me, I make these on a daily basis, and when I do, I just LAUGH…seriously. Like the saying says; "Laughter is good for the soul"; try it sometimes!
2. Don't take yourself too seriously!– ask anyone who knows me, I am a kid at heart! I love to do fun things in my class. Have fun with them, smile, be silly, do anything except BE SERIOUS!!!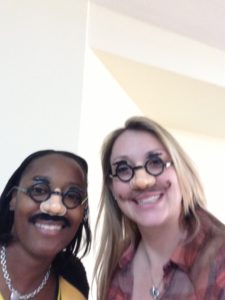 3. Relate to their interests– one of the best things a teacher can do is to be interested in what the children do or enjoy.  Do you know how many cartoons I've watched? A million; I know all about Doc McStuffins (one of my favorites actually), Littlest Pet Shop, Jake and the Neverland Pirates, Imagination Movers…I could go on for hours.  The important thing is that they LOVE when I can talk with them about these things! It makes them feel so special!
4. Have fun and don't be afraid to join in– Halloween; dress up! Join in on any of the activities or celebrations the children have.  Just like you would encourage children to join in on the fun, it is always a good idea for you as their teacher to do the same!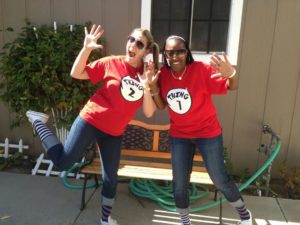 The important thing to remember is, yes; you are there to teach them, but you are also there to teach them to have fun and enjoy themselves!  They are kids after all!
Anitra
Save
Save
Save
Save