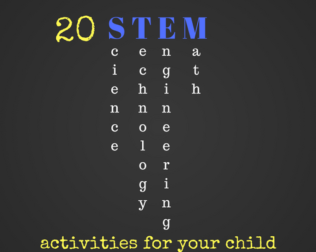 This post contains affiliate links.  Please see disclosure policy for more information.
Are you intrigued how the latest ideas are being created?  How Elon Musk, Owner of Tesla Inc. came up with the fully electric vehicle and the world's first fully electric semi-truck?  Ever wonder how a 3-D printer was made?  I know I am curious and downright fascinated by the inventions that have taken over our world in recent years.  Without showing my age, I remember being in high school and the technological innovations that were all the rage were the world wide web, DVD's, and the Prius; the first mass-produced hybrid was introduced!! Isn't that crazy?!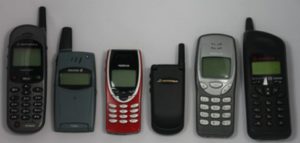 With everything we do being so technologically based, it is no wonder that STEM is becoming one of the fastest growing educational programs out there.  All the newest advances, all the newest ideas and all the newest breakthroughs are science, engineering and technologically based.
In order to keep up with the technology of the world, it is important to introduce these types of activities, skills, and thinking to children.  STEM has slowly made its way into the mainstream public school system, but has had a place in private schools, Charter Schools and alternative schools around the country.  STEM stands for Science, Technology, Engineering, and Math.  According to the U.S. Department of Education website, the goal of STEM is to provide opportunities for the youth to thrive "where success is driven not only by what you know, but by what you can do with what you know and have the skills and knowledge to solve tough problems, gather & evaluate evidence, and make sense of information".
Children must be exposed to situations in which they can learn, develop and use the skills necessary to compete in our ever changing world.  I have compiled a list of 20 STEM activities that you can incorporate in your classroom or home to give them exposure to these objectives.  The activities are geared for children three years of age and older.  Due to small parts/objects, these activities are not intended for use with children under three years of age.
**Important note: an item search from any of the links will take you to the desired product**
Item descriptions courtesy of discountschoolsupply.com.  Used with permission.
20 STEM Activities for your child and home
1. Exploring Circuitry Light Blocks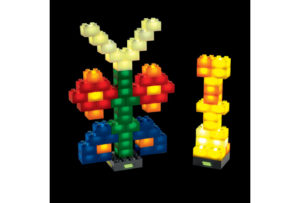 Item #LSTAX
Explore circuitry and creativity through illuminating open-ended play! Using LED technology, each block lights up when connected to the base or another lit block. A glowing introduction to engineering and STEM.
2. Primary Science Color Mixer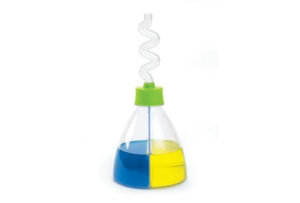 Item #COLMIX
Let's mix some color up and experiment!
3. Tornado Tube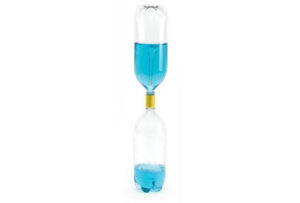 Item #TORN
Tornado Tube employs hydraulic principles to create the vortex of a tornado within a bottle. Connect 2 empty plastic soft drink bottles together, fill one of the bottles 2/3 full with water, turn it over, spin, and watch the tornado appear.
4. Rainforest Cloud Biome Kit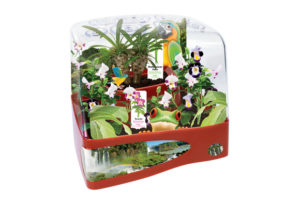 Item #RAINFST
Grow your own tropical rainforest in this unique planter! Rain swirls on top of containers help regulate where water falls to maintain the best conditions for your plants to flourish.
5. Solar Building Windmill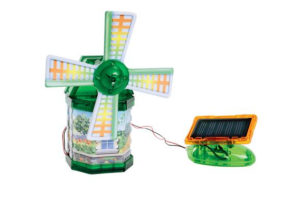 Item #SUNMILL
Easy build-it-yourself windmill powered by the sun!
6. Brilliant Builders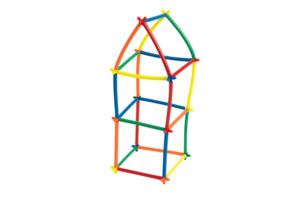 Item #STRAW
Make structures big enough to sit in or as small as a shoe box.
7. Blue Sands Alive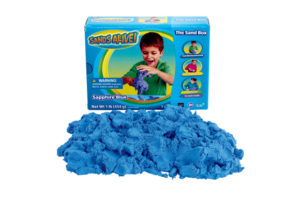 Item #COLSABL
A soothing sensory experience
8. Snappy Sticks Building Set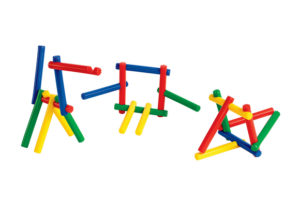 Item #SNAPSTIX
Imaginative open-ended hands-on fun!
9. How Long Is It? Measuring Tape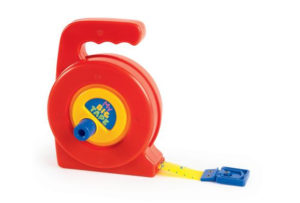 Item #BIGM
This oversized measuring tape is scaled in inches and centimeters. With a large carrying handle, rewind knob with a clicking action, and a 36″ tape, young children will find it easy to manipulate and learn the skill of measuring.
10. Platform Scale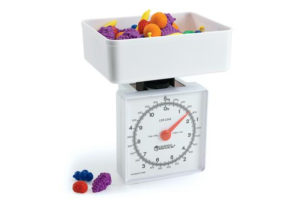 Item #SCALE
See and compare weights and measurements. Easy to read and accurate with metric and standard English display. Scale measures liquids and solids in the removable pan.
11. Height and Depth Measuring Blocks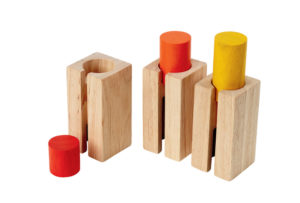 Item #DEPTH
A unique way to learn about both height and depth!
12. STEM Exploring Engineering Set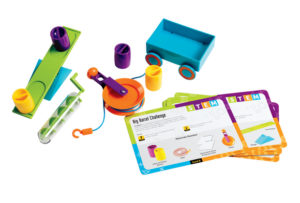 Item #STEMSY
STEM learning made simple! Introduce and explore all 6 simple machines as you make amazing discoveries, design solutions for real-world problems and conduct your own investigations.
13. Hydroponics Lab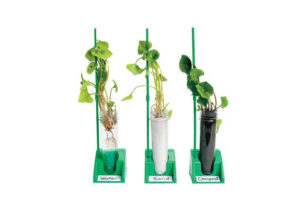 Item #H2OGROW
Investigate the hidden magic of plant roots!
14. Botany Lab Experimental Greenhouse
Item #BOTANY
Students learn about plants and seeds by conducting experiments in a specially-designed botanical laboratory with greenhouse domes.
15. STEM Force and Motion Discovery Set
Item #FORCE
Design engineering challenges with this exclusive STEM set! Discover science concepts while predicting, measuring, collecting and comparing data.
16. Classroom Measurement Set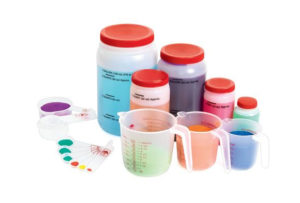 Item #MEASURE
Children can practice customary capacities, liquid measurement and metric conversions with this set.
17. Smartcar Logic Puzzle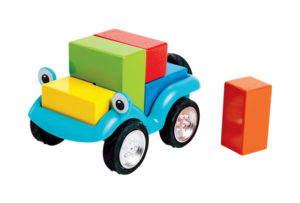 Item #SMARTCAR
Challenge kids to build a car with 5 different blocks in this unique logic game!
18. Number Tower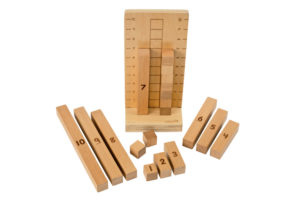 Item #NUMTOWER
Select a number block then stack the cubes, counting each as you go – it's fun to learn about numbers! 22 pieces total, numerous ways to use, self explanatory with lines indicating cube spaces on the back of each number block.
19. Jenga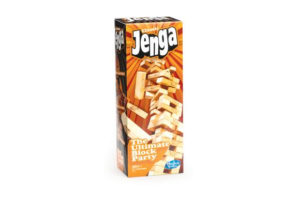 Item #JENGA
The original wood block stacking game!
20. Root-Vue Farm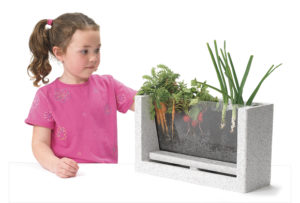 Item #ROOT
Watch carrots, radishes and onions take form before your eyes through a sturdy, styrofoam surround with break-proof acrylic viewing window. Complete instructions plus tested experiments.
STEM Related Books
1.Our Physical World Books-5Titles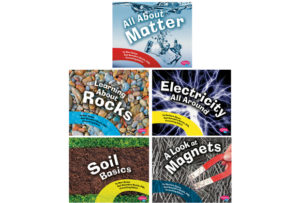 Item #EBOOKS
The perfect introduction to physical science. Easy to understand explanations of how basic physical principles of science relate to our world.  Titles in set include: All About Matter, Electricity All Around, Learning About Rocks, A Look at Magnets and Soil Basics
2. Science Vocabulary Books-4 Titles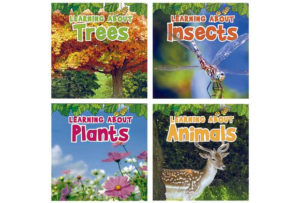 Item #NATWORLD
Explore nature from the smallest insects to the tallest trees!  Includes these titles: Learning About Animals, Learning About Trees, Learning About Insects, Learning About Plants
3. Weather Watchers Books-6 Titles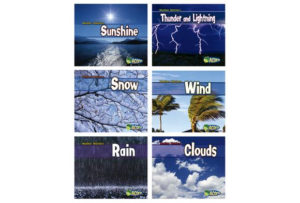 Item #TWISTER
Young readers fascinated by the changing skies can focus on different types of weather and its causes.  Titles Included: Clouds, Lightning, Rain, Snow, Sunshine, Thunder, Wind
4. How Do You Measure? 4 Titles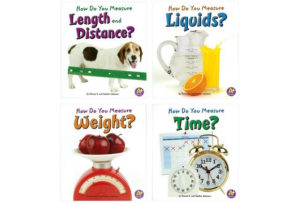 Item #MEABKS
Learn about measuring units and picking the right tools.  Titles Included: How Do You Measure Weight?, How Do You Measure Liquids?, How Do You Measure Time?, How Do You Measure Length and Distance?
These activities and books are meant to be an introduction to STEM education.  Giving children the opportunity to engage in hands on learning is important and imperative to the future of science, technology, engineering, and math.
I have found a few new activities from this post that I will be incorporating into my classroom.  I hope that you are able to find and add some of these interesting, fun, exciting activities to your environment as well!
Enjoy!
Anitra