This post may contain affiliate links.  Please see disclosure policy for more information.
The theme in my classroom for the next two weeks will be everything pumpkin and Halloween related.  We will cover the pumpkin life cycle, the parts of a pumpkin, discuss Halloween, and do many art projects related to the theme.  I have so much information, art projects, and books to share with them that I feel that spreading it out over two weeks is a great way to cover it all.  I really enjoy teaching themes that are two weeks in length, because I know that I have some great information to present to them!!!  If you're interested and intrigued to see more about our two week Pumpkins and Halloween theme, please check out daily updates on Instagram and Twitter.
With such an extensive theme with a lot to talk about and cover, I thought that it would be great if I shared a list of my Top 20 Halloween Books for Young Children.  A theme wouldn't be complete without a great collection of books.  If you know me or if you've been following my blog, you know that I am an avid collector of books!  I personally own and have read each book on the list and a few have actually become my favorites over the years!  I chose books that are humorous, silly, and have great stories and illustrations.  This collection of books is great for any classroom, homeschool, or your child's home library!
Top 20 Halloween Books for Young Children
1.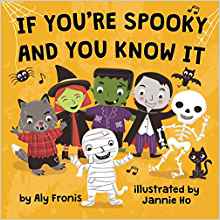 If You're Spooky and You Know It is a Halloween-themed twist on a classic.  It has witches, skeletons, werewolves,mummies vampires, and Frankenstein clapping their hands, nodding their heads,stomping their feet, jumping up and down, honking their nose and dancing all around!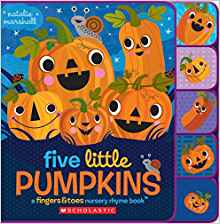 Five Little Pumpkins is an interactive finger play song/riddle where children can join along and count with each pumpkin.  It is fun, engaging, and has easy to remember text.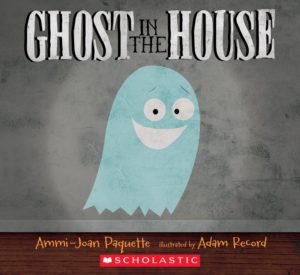 Ghost in the House is about a ghost in a house that creeps along and meets other friends.  This book includes counting and repetitive text, with a fun and exciting ending!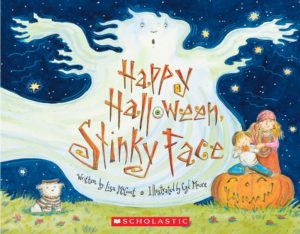 Happy Halloween Stinky Face is about a boy who is curious and filled with questions about Trick or Treating.  His Mama has all the right answers for his questions, and reassures him he will have a fun night!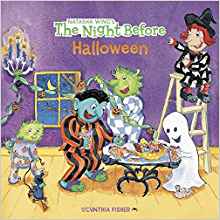 The Night Before Halloween is a Halloween twist on another classic.  This book talks about the preparations of the haunted house before Halloween night, and discusses the fun the children have on Halloween night!
Even Monsters Need Haircuts is about a boy who after hours, cuts the hair of the monsters and ghouls in his father's barbershop.  It's a normal night of cutting hair until an unexpected visitor comes to the shop.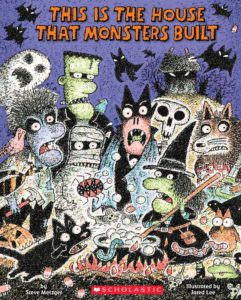 This is the House That Monsters Built is a remake on the classic, The House that Jack Built; with a vampire, a ghost, a mummy, a witch, a black cat, a black widow, bats, and Frankenstein.
The Little Old Lady Who Was Not Afraid of Anything is about a little old lady who takes a walk through the forest and encounters some interesting 'characters" along the way and declares that she is not afraid of anything.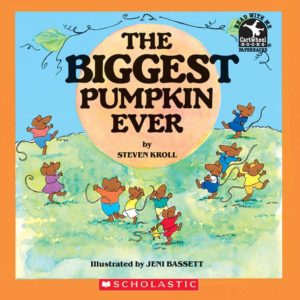 The Biggest Pumpkin Ever is about two mice who grow a pumpkin for the town pumpkin contest.  They are quite surprised when it is one of the biggest pumpkins the town people have ever seen!
Pumpkin Eye describes the sights and sounds on the streets on Halloween night.  It has fun, rhyming text, that captures your attention.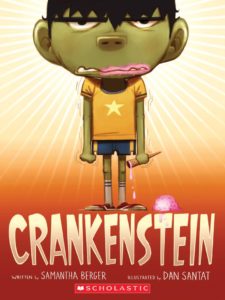 Crankenstein is about a boy who is cranky, irritated, or angry but just not on Halloween, but always!  A very fun, silly book that will surely make you laugh!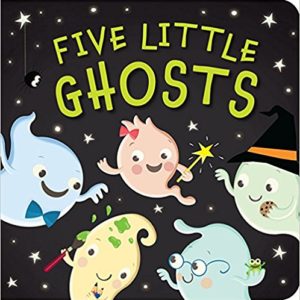 Five Little Ghosts go on an adventure to find somewhere to play and have tons of fun.  It has great, rhyming text and a fun story.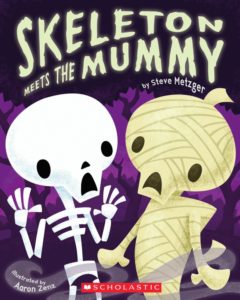 Skeleton Meets the Mummy follows Sammy the Skeleton on a trip through the dark woods before he goes trick or treating.  He finds that someone, or something is following him!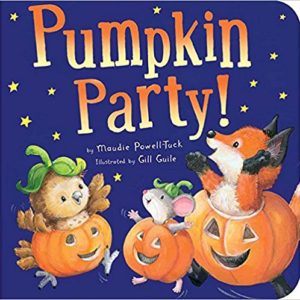 Pumpkin Party is a fun, rhyming book about the fun of a pumpkin party!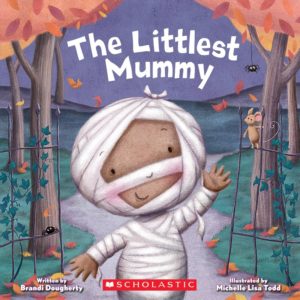 The Littlest Mummy is about a family of mummies.  Mae, the youngest and littlest mummy was too little to be scary, wear srappings, or dance at the bash.  But, she was not too little to make a friend!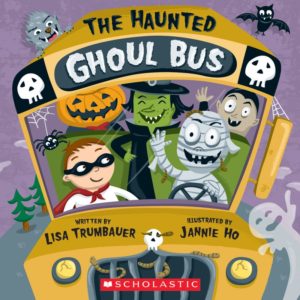 A boy accidentally boards The Haunted Ghoul Bus one day, and had no idea of what his time on the ghoul bus would bring!
The Ghouls Go Haunting is a great Halloween twist on the classic, The Ants Go Marching.  It is fun, spooky, and a silly Halloween story!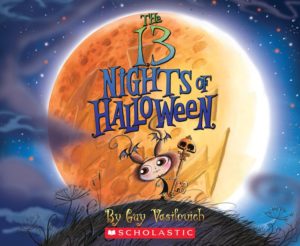 The 13 Nights of Halloween is a twist on another classic, The 12 Days of Christmas.  It is equally as catchy, fun, and easy to sing along with!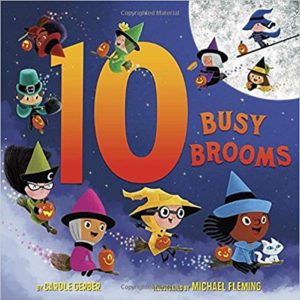 10 Busy Brooms is a great witch counting book with fun, silly text and great illustrations!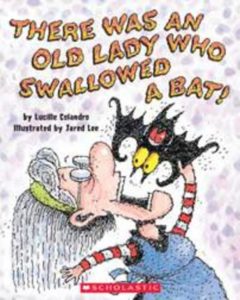 The old lady is back at it again!  But this time with a Halloween theme.  There Was An Old Lady Who Swallowed a Bat is just as silly, hilarious, and crazy as all the other books in this series!
I hope you enjoyed my list of Halloween books.  I'm sure that many of them will become your favorites for many Halloweens to come!
Anitra
Save
Save
Save