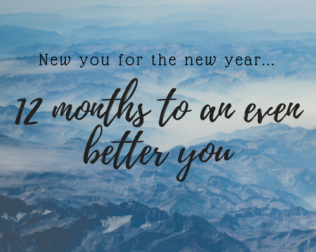 It's that time of year again when its time to say goodbye to another year.  You reflect on the past year and ask yourself if you've accomplished all that you set out to accomplish at the beginning of 2017.  I know that for me, I didn't accomplish everything I set out to, but I did accomplish some amazing things this past year.  At the end of every year, people set unrealistic goals and make unreasonable resolutions for themselves; (trust me, I am guilty of this as well).
Here are a few of the most common New Year's resolutions are:
1. Exercise more
2. Lose weight
3. Eat more healthy
4. Stop smoking
5. Drink less alcohol
6. Save money
7. Get organized
These resolutions always sound good, and you start out strong on accomplishing them.  But as the year progresses, they get harder and harder to keep up with.  Want to know why?  These are unreasonable and unrealistic goals.  I've learned over the years after failing at accomplishing my resolutions, that the common resolutions are so overwhelming to do all at once.  I chose to do a few at a time, and I had better results.  Maybe try a few of these each year, but trying to do them all at once makes it almost impossible to complete.
With that being said,  I think that it's time to make some goals and resolutions that are actually reasonable and realistic, and you will definitely be able to accomplish!  By the end of 2018, you'll have hopefully developed a few new habits that are a part of your daily life and that you can carry and build upon going in to 2019!
Monthly ideas to have your best year yet
January-Get more sleep:
Getting enough sleep is good for your heart, mind, and overall wellness.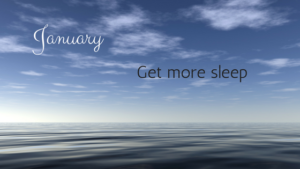 February-Practice mindfulness:
Mindfulness is a way to be aware of thoughts & feelings.  It helps to reduce stress and strengthens mental health.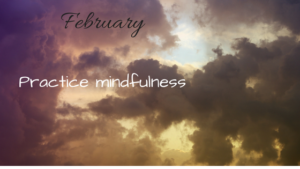 March-Take up an anti-stress activity:
Yoga, meditation, coloring books & gardening are inexpensive ways to reduce your stress levels.  Less stress leads to a better you!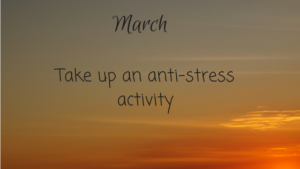 April-Value experiences over things:
Plan a weekend getaway, plan a family night once a week, take a spur of the moment drive…These experiences are so much more valuable than buying things.  Create memories.  Experiences last longer than items.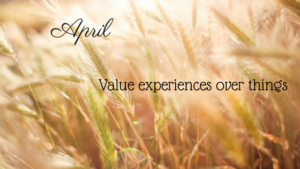 May-Learn a new skill:
Learning a new skill will get you out of your comfort zone.  Dance class, a cooking class, a new language, sewing & ceramics are just a few suggestions.  You may end up finding something that you never knew you were good at!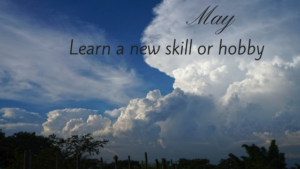 June-Start a journal:
Write down your goals, your dreams, or your thoughts in a journal.  Writing can release stress and can be therapeutic.  Try writing in your journal at least once a week.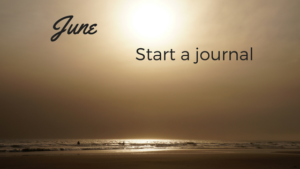 July-Unplug and unwind:
Put away technology for at least an hour and devote that time to yourself and/or your loved ones.  Talk about your day, play a game, or spend quality time together doing something you all enjoy.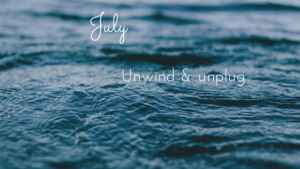 August-Get outside & enjoy nature:
Go on a walk, a bike ride, go to the park, or go camping.  Getting outside is a good way to reduce stress and take a step back.  Nature has so much to offer, take advantage of it!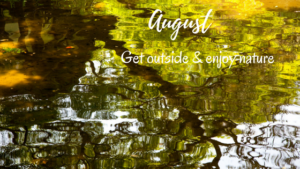 September-Complete a 30 Day Challenge:
Participate in a 30 Day Challenge of your choice.  Challenges related to fitness, health, money-saving, organization, fashion & gratitude are all popular challenges.  There are so many other activity challenges you can do; just do an online search for a topic you are interested in.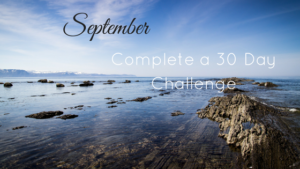 October-Read a book:
Take time to start reading a book.  Reading is a relaxing activity.  Find a book on the bestseller list, or ask a friend for a recommendation.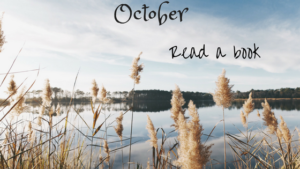 November-Practice generosity:
Volunteer your time at a charity or organization for a cause that interest you.  Volunteering and giving back to others leaves a positive impact on you as well.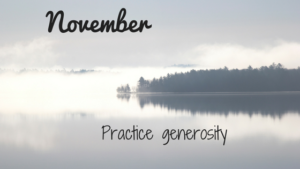 December-Start one thing you've been putting off:
Whether it's a small task that you've been putting off forever, or something big that you've been wanting to start; just get started on it!  Break it up into smaller chunks, and work on it throughout the month.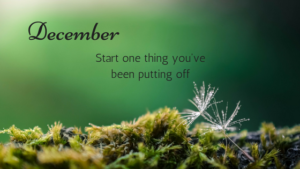 Many of these monthly activities can be shared with others in your family.  Besides, it is much easier to accomplish your goals when you have someone to encourage you!  I don't know about you, but accomplishing my goals is SO much easier when I have the encouragement and support of my family or friends.  Without their support, I wouldn't achieve half of what I'd like to.
So grab your better half, your kids, and your friends and start knocking out those goals!  You're on your way to a better you; make 2018 your best year yet!
Remember…the best way to succeed at resolutions is to create new habits that are easily attainable and realistic!
Anitra