[social_warfare]
With it being back to school time, it means back to a schedule, back to routines, back to homework. Back to school time is full of helping with homework, helping with projects, book reports, and research.  It means making sure your family gets dinner, baths/showers, and making lunches.  There are practices to attend, school events to attend, and finding time to squeeze in time with your family and friends.  Back to school means back to being SUPERMOM.  Trust me, I know all to well the stress and pressure of being SuperMom.  Being everywhere at every time, being everything to everybody…being SuperMom can make you go super crazy; quickly!!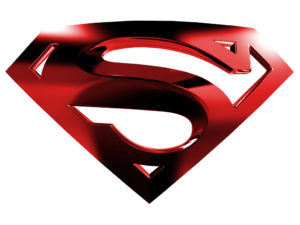 It doesn't have to be that way.  Coming from me, someone who tried so hard for so long to be "that" mom, it is impossible and will wear you out.  Trying to do everything and please everyone all the time will make you a grumpy, unhappy, tired mamma that is no fun to be around.
I have two daughters, am a wife, and have always worked a full time job.  Both of my girls always did some sort of extra curricular activity; dance, gymnastics, cheer, soccer, track, softball, ASB, golf…they were always busy.  When they were really young, their extra curricular activities were at the preschool they attended so I didn't have to take them anywhere for practices.  There was an occasional recital or performance that was not at the school, but that was a twice a year occurrence.  Once they got older and in elementary school, the practices that required me to take them to began.  Each year, it got to be more and more driving around town; and to the adjoining towns as well.  I was still working full time, making dinner every night, and helping with homework and those dreaded projects that we all love as parents! 😉
I was burnt out, tired, and grumpy.  Once my oldest daughter started high school and the youngest was in middle school, it got a little hard to be at every game, practice, performance, school function AND make dinner and still be able to help with homework and such.  I decided that I would stop trying to be SuperMom, and made a decision to just be a super mom.  I figured that they wouldn't starve if I didn't make them a home cooked meal every night.  I actually found that they were capable of making their own food; even my husband…amazing, right!?  The best thing I found from this is that they didn't love me any less for not being a SuperMom.  They aren't mad, or disappointed, or let down that I am not "that" mom.  They are actually glad to see that I am human, that I am not perfect, and that I can only do what I can do.  All that you can do is do your best!  I know that many people are in the beginning stages of their journey of being a mom and a wife, and working away from the home.  These tips are from my experiences over the years, and by experiences, I mean my trial and errors!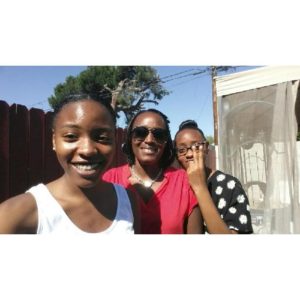 Tips on being a super mom, not a SuperMom
-They are capable of making their own meals or snacks and doing their own chores.

Like I said earlier, they will not starve if you do not make a home cooked meal everyday. Even if you have younger kids, teaching them how to make their own snacks or quick meals will go a long while (the Montessori child!).  I also taught both of my daughters at a young age how to do their own laundry.  They also learned how to use the iron, vacuum, and clean their bathroom.
Tip: Make a little extra sometimes so that there are leftovers for the next day for those days that you do not want to make another meal.  Start off teaching your child small, easy tasks that they can complete, then work up to bigger chores and tasks.  Even little ones can help with dishes, sorting laundry, or helping to clean up around the house.
-Make it easy on yourself and ask for help
I decided to leave the big family style dinners to Sunday's.  The other days, it is something easier and quicker to make.  It is still home made, just not as extravagant.  Prepping ahead of time will save you time, energy, and stress!  I have found that asking for help will also save me from wanting to pull my hair out.  Remember, being a super mom is about delegating tasks to others when necessary! 😉
Tip: If you don't have a crock pot, get one asap!  These are great for whole chickens, chili, or soups.  I prepare the night before, then put it on when I leave for work in the morning.  Dinner is ready and waiting when I get home.  If my husband or kids gets home before me, I have them finish the meal if necessary.  I also have a deal with my husband, I do laundry every week, and he washes my car every week…mom and wife score!
-Let them eat sandwiches…or whatever
Not every meal has to be hot or cooked!  We have sandwiches often, especially in the Summer when it is 100+ degrees, or breakfast for dinner!  My favorite is what I have deemed; "Whatever for Dinner Night", and anything and everything is fair game, as long as I don't have to cook it!
Tip:  A few good ideas are deli sandwiches, peanut butter and jelly, tuna, hummus and veggies, or our personal favorite cereal
-Just do what you can and breathe!
Don't kill yourself trying to do everything!  If things start to get or feel overwhelming, take a break and breathe!  It is better to take a quick moment than to drive your self into a nervous breakdown over unfinished laundry or a messy house!
Tip: I think as moms, we tend to think that doing everything and having everything done all the time is what makes us feel accomplished and successful.  Not the case, you are an amazing mom and are successful regardless if you get everything done or not.  Don't be so hard on yourself.
-They will love you, no matter what!
No matter if you put a meal in front of them that you spent hours prepping and cooking or if you give them something that only took you 30 minutes from beginning to end, they will still love you; no more, no less.  If you don't finish the laundry, it's ok, do it tomorrow.  Honestly, I highly doubt these things bother your family at all.  We as moms just overthink some of these things, and bring undue stress on ourselves sometimes.
Tip: The love of your family is not based on the amount of time you put into a meal or if all the laundry got done. They will love you regardless and unconditionally!!!
My oldest daughter is starting her third year in college, and lives about six hours away.  Even though she is not close to home, I have found that you parent the same amount if even they are off at college!  My youngest daughter has now started her junior year in high school, and is on a competitive club soccer team.  She has been playing competitively for over seven years now.  This year however, practices have increased from two nights a week, to three nights a week from 7:30 to 9:30!  We are out late many school/work nights, so these tips have become second nature for us at my house.  I am continuously trying to find easy and efficient ways to juggle the demands of  being a full time working mom, a full time mom, and a full time wife.  Over the years, I have learned a lot about the mom I was trying to be and the mom that I am.  I can't be the best at everything, but I can always try my best and that's all that my family expects of me.
Anitra
Save