This post may contain affiliate links.   Please see the disclosure policy for more information.
Crayons…who doesn't love coloring!! I personally still LOVE coloring, and try to color as often as possible.  It is very relaxing and calming to either color a pre-made coloring sheet, or to just grab some crayons and make whatever I feel like!!  Do you color?  If not, you should pick up a new hobby…coloring!  There are so many amazing "adult" type of coloring books out now, this is a newer trend.
Working in a preschool classroom means there are many, many many broken, peeled, tiny and even chewed on crayons.  It is what happens in this environment.  If you have children, I'm sure that you've encountered such instances with crayons around your house as well.  You normally collect all of the broken, peeled, tiny and chewed crayons and put them in the trash.  They have little to no use…or do they?  Actually, they do!  You can use your old worn crayons and make Rainbow Crayons out of them!! Rainbow Crayons are fun and children have a great time helping with the process of making them.
Turn these…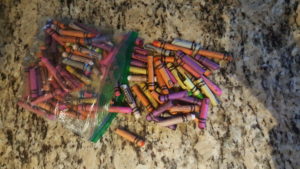 Into these…
Making Rainbow Crayons: A Step by Step Tutorial
Supplies Needed:
1 6 cup muffin tin (I got one from the Dollar Tree, so I wouldn't ruin my cooking one)
broken crayons
oven or toaster oven
STEP 1:
Gather as many colors of broken crayons as you can.  You want your rainbow crayons to be just that; rainbows!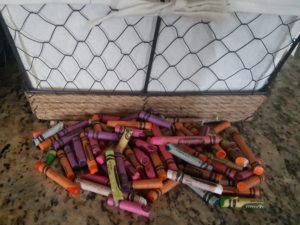 STEP 2:
Peel your all of your crayons.  This can be a very long, tedious process, so if possible enlist the help of the children!  It is a great fine motor skill development activity for them!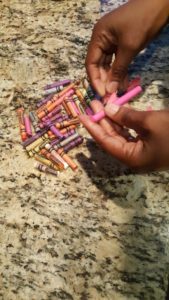 STEP 3:
Break up the crayons into small pieces.  About half an inch should do the trick. Again, this process takes awhile, so have the children help you; as much as they can.
STEP 4:
Fill the muffin pan with the broken crayon pieces.  Try to get a good variety of colors in each cup, so that the colors are evenly distributed.
STEP 5:
Put in the oven.  I used a toaster oven.  I set it for 350 degrees, and set the timer for ten minutes.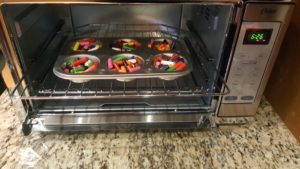 STEP 6:
Take out of oven and let cool for at least thirty minutes.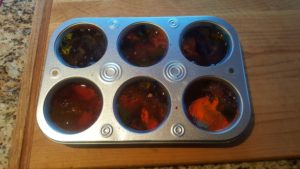 STEP 7:
Once completely cool,  remove crayons from muffin pan using a sharp knife.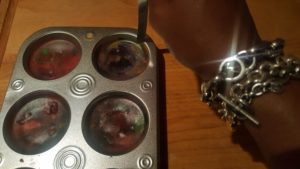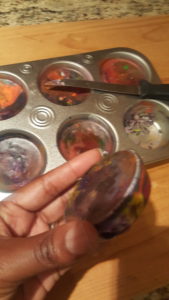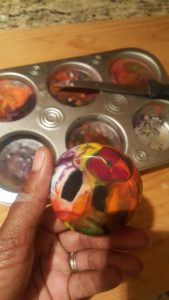 STEP 8:
Your Rainbow Crayons are ready for use!  Enjoy!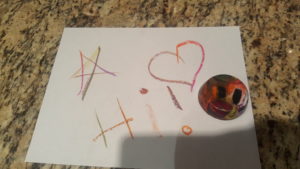 Rainbow Crayons are so fun and as you can see, so easy to make!!! Beware though, once you make your children at home or at school Rainbow Crayons, they will "accidentally" break crayons and bring them to you to save for more Rainbow Crayons.  This happens to me almost daily; I had to gently remind all of the children in my class to be careful and take better care of the crayons.  I told them not to worry, we have PLENTY of broken crayons in our broken crayon bucket to make more Rainbow Crayons in the future!!
I hope you enjoy and use this step by step tutorial to make Rainbow Crayons to introduce into your classroom or homeschool soon!!
Anitra
Save
Save
Save