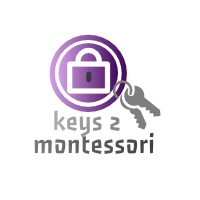 unlocking education early
keys 2 montessori offers Montessori Consulting Services.  Services are provided by a Montessori certified expert and Early Childhood Development professional.  Below is a list of some of the services offered by keys 2 montessori.
Thank you for your interest and I look forward to helping you with your Montessori educational needs!
I am able to help teachers, schools & parents with Montessori and Early Childhood Education needs.  I am open to many types of working opportunities, including but not limited to:
1. Helping parents implement the Montessori Method into their home.
2. Helping parents implement the Montessori Method & materials into their home school.
3. Helping newly trained Montessori teachers develop a Classroom Management plan.
4. Helping schools develop a yearly Montessori filled curriculum of themes for their teaching staff.
5. Helping schools & Lead Teachers train Assistant Teachers who are new to Montessori or have little to no Montessori knowledge.
Please fill out the form below and I will contact you soon regarding your educational needs!
Thank you!
Anitra J. Jackson
keys 2 montessori
Montessori Education Expert
Early Childhood Development Professional