[social_warfare]
One or more of the products mentioned in this post were provided to facilitate a review.  This post may contain affiliate links.  Please see disclosure policy for more information.

If you know me, then you know that I LOVE books! I am always on the lookout for new books that have a great story, are humorous, and that hopefully have a good lesson in the end.  I have found that with this new book, so I jumped at the chance to review it. Thank You Bees is written and illustrated by Toni Yuly.  Toni Yuly is an author and illustrator of many children's picture books.  After many years of being a librarian, Toni Yuly now dedicates her time to painting, designing, and writing books.  For more information about Thank You Bees and Toni Yuly, please click here.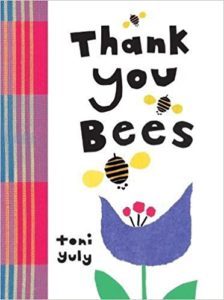 Thank You Bees is a book that shows us what our world around us gives us, and that we should be thankful and grateful for what our world gives us.  When I read this to my class, they joined along in saying thank you on every page.  Thank you to the sun, clouds, and dirt are just a few of things that are celebrated in the book.  The children in my classroom really enjoyed being able to join in being thankful, and afterwards, we talked about and discussed the many things that we should be thankful for.  The illustrations in Thank You Bees are absolutely amazing; they are colorful, engaging, and vibrant.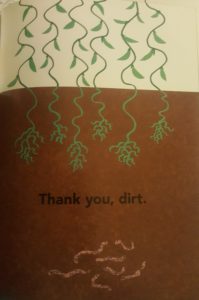 I read Thank You Bees to my classroom of children who range in age from three to six years old.  They loved it so much, I read it twice!  We talked about many different aspects of the book; what comes from things on Earth, how we can take care of our world, and other things that we can be thankful for.  We used Thank You Bees as a stepping stone to talk about and discuss so many different things; it inspired them to use their critical thinking skills!
The children and I really enjoyed this book and are excited to read other books from Toni Yuly.  This book easily has become a favorite!  I hope that it becomes one of your favorites as well!
Enjoy!
Anitra
Save
Save
Save
Save
Save
Save
Save
Save
Save