One or more of the products mentioned in this post were provided to facilitate a review.  This post may contain affiliate links.  Please see disclosure policy for more information.

Books, books, and more books!!! I just can't get enough of them!  Books are such a great way to start discussions about all types of everyday happenings.  This one is a great one to add to my collection. This particular book has a unique and hilarious story line and great illustrations.  His Royal Highness King Baby: A Terrible True Story is written by Sally Lloyd-Jones.  Sally Lloyd-Jones is a British writer who now lives in the United States.  She has written many children's book, including the Platinum Book Award winning, "The Jesus Storybook Bible" and the Christian Book of the Year "Thoughts to Make Your Heart Sing".  For more information about His Royal Highness King Baby and Sally Lloyd-Jones, please click here.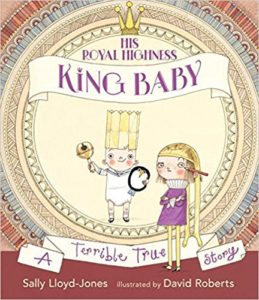 His Royal Highness King Baby: A Terrible True Story
His Royal Highness King Baby: A Terrible True Story is about a little girl who, in her mind, is a princess.  She happily lives in her kingdom with her mom, dad, and pet gerbil.  Everything is fine, until one terrible day, behold, a new ruler is born…King Baby, his royal highness (her baby brother).  She exaggerates the impact that King Baby has on her life, and negatively describes how terrible life is now that he is the new ruler.  In the end, the princess finds that having a new ruler around is not as bad as she thinks!  The illustrations and silly, over the top descriptions of the text make this a cute and funny book perfect for a child who will be a sibling.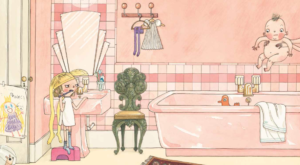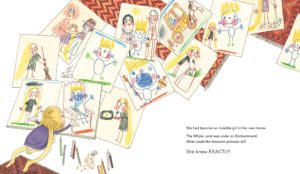 I read His Royal Highness King Baby to my classroom and they absolutely loved it!  They enjoyed the silly story and hilarious pictures.  Many of the children are the oldest sibling, so we talked about how they felt when their baby brothers or sisters were born.  This book was a great way for us to discuss family and accepting changes.
The children and I really enjoyed this book and are excited to read other books from Sally Lloyd-Jones.  This book will definitely become one of our favorites!  I hope that it becomes one of your child's favorites as well!
Enjoy!
Anitra
Save
Save
Save