This post may contain affiliate links.  I may receive a small commission if you click on the links and purchases products.  Please see the disclosure policy for more information.
        I have created and started a new three part series that I have titled,            Montessori Tidbits: Ideas & Practices for newbies to the Montessori Method.  This is Part 1: 10 Ideas to Achieve a Peaceful Home or Classroom.  Part 2 and Part 3 will be posted here on the blog within the next two to four weeks.  I hope that you find this series helpful, and enjoy following me through all parts of the series.
                 Let's get started on Part 1!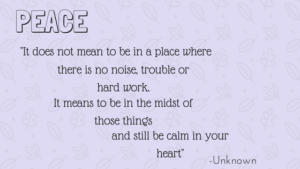 Peace can mean many things to different people.  The definition of peace can be interpreted by everyone in a different context, hence giving the definition various meanings and interpretations.  Beliefs on what constitutes as peace can be intellectual, spiritual, behavioral or social. No one definition is correct or superior over another, each person has their own way of determining peaceful acts and what being at peace could mean.
To begin, the Merriam-Webster dictionary defines peace as:
                                                               peace: noun
                                                               1. a state of tranquility or quiet: such as:
                                                                    a. freedom from civil disturbance
                                                                    b. a state of security or order within a community provided for by law or custom
                                                               2. freedom from disquieting or oppressive thoughts or emotions
                                                               3. harmony in personal relations
Maria Montessori had her own thoughts on peace and children.  She believed that children were the essential factor in the evolution of humankind.  In order to bring peace and tolerance to the world, it is important to teach and focus on peace at an early age.  Maria Montessori believed in peaceful education.  Peaceful education is the process in which you acquire the values & knowledge to be tolerant and accepting of others.  It also develops attitudes, skills and behaviors to live in harmony with oneself, others and with the natural environment.  Peaceful education in a Montessori setting is sometimes referred to as the "invisible curriculum", in that these activities may be present in ways that are not always visible on the surface.  These traits that children develop from being peaceful come from within and are introduced and absorbed.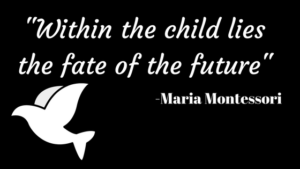 There are many ways to bring the peaceful education into your home environment or classroom.  You can set up a peace shelf or table in an area that will allow children to take a break, relax or refocus.  Add items to your peace area such as a stress ball, a plant, a labryinth, sand garden, inspiration stones, lava lamp, rain stick or any other items you feel will bring about a sense of peace in your environment.  You can provide a small pillow or rug for children to sit upon, or provide a soft, comfortable chair to add to your space.  As long as it is a welcoming, tranquil area that promotes inner peace, it will work.
10 Ideas to Achieve a Peaceful Home or Classroom Setting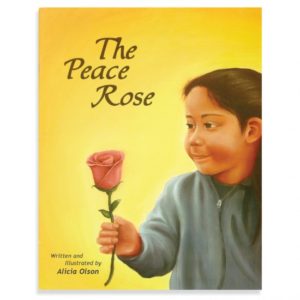 This book is great for reading aloud and would be a great addition to your peace shelf or table.  It also gives you ideas to help you develop a peaceful classroom.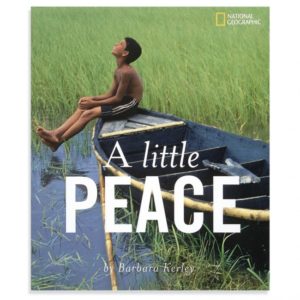 This book has a minimal amount of text; it instead provides pictures of different people around the world making peace in their own way.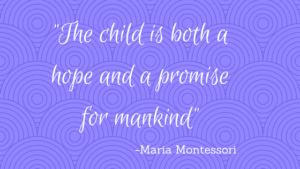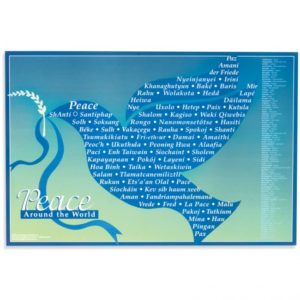 A poster which has the word for peace in 80 different languages.  It is encompassed by a dove carrying an olive branch.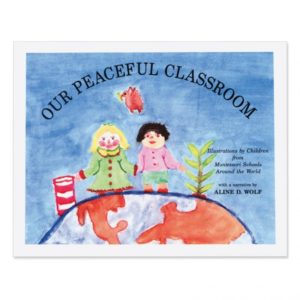 Montessori children from all around the world provided the illustrations for this book about a calming, peaceful Montessori calssroom environment.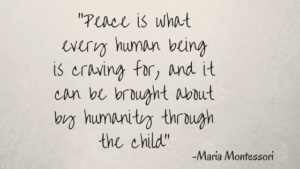 5. Inspiration Stones & Drawstring Pouch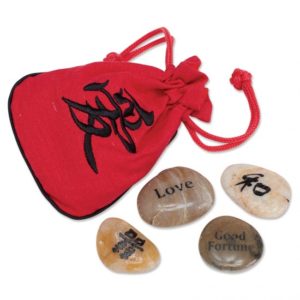 These four stones have the Chinese characters for Peace, Love, Good Fortune and Double Happiness engraved on them on one side and the English words on the other.  They come in a red pouch with the Chinese character for love embroidered on it.  In China, the color red symbolizes good luck.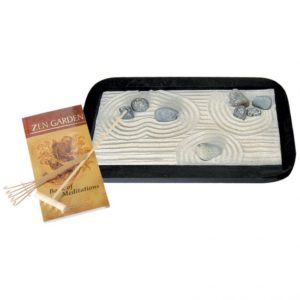 Children can rake a pattern in the sand and then place stones where they would like. It is known for its calming, meditative effects.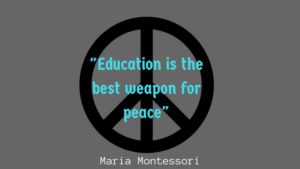 A labryinth is similar to a maze, but it only has one path. Children can trace along the path with their fingers.  Labryinths are right-brained enhancing activities, so they can be calming and meditative.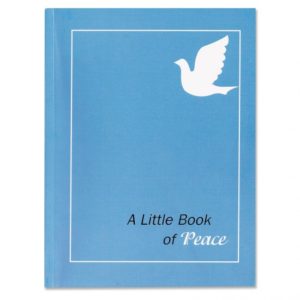 Each page in this book shows a different example of peace; through illustrations of nature and people.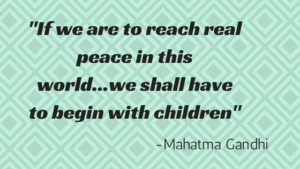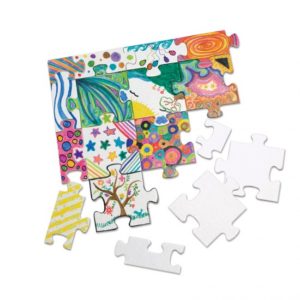 A 48 piece puzzle with blank pieces that children can all contribute and design together.  Promotes a sense of community, peace and working as a team.
10. Peace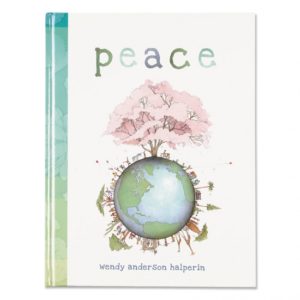 Through beautiful pictures, this book shows gratitude, peace, and giving.  Some of the artwork in the book was done by students at a Montessori school.
These ideas are just a snippet of what you can add to your peace area.  There are so many possibilities and endless ideas that can be added to your list of items in order to introduce peaceful education.  Please feel free to share any of your own personal ideas or thoughts on how you would introduce peaceful education into your setting.  I look forward to hearing your suggestions!
Until next time, I hope you enjoyed and found very useful information on my Montessori Tidbits!
Montessori Tidbits Part 2 and Part 3 are coming soon!
Anitra