[social_warfare]
This post may contain affiliate links.  Please see disclosure policy for more information.
With the first day of Fall approaching on Friday, September 22nd, I am gearing up to begin a two week unit study of Fall and apples with my classroom.  Although here in sunny Southern California, it is far from feeling or looking like Fall.  The hotter Summer temperatures have slowly started to subside, and we've seen cooler temperatures this week, but we are from fro Fall weather.  Even though the Southern California weather is not fall friendly, I still am excited to start our Fall and apple unit study.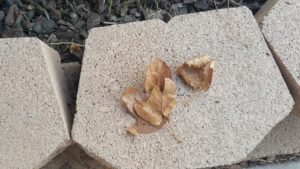 For the next two weeks; starting Monday; I will teach the young children in my class about how our environment changes for Fall, different leaves, the parts of an apple, how apples grow, and the different types of apples.  We will have apple tasting, and vote for our favorite apples, examine the insides of an apple, make leaf rubbings, and an apple blossom tree…just to name a few!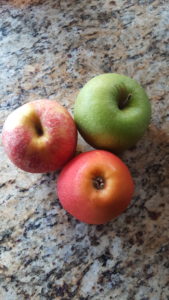 There are many books out there that could go with the study of Fall and apples, but I have chosen to share with you my favorite three books.  I have used each of these books over the years, and have found that these cover many of the topics and areas that I teach rather well.
Top 3 favorite books for Fall and apple unit
A Day at the Apple Orchard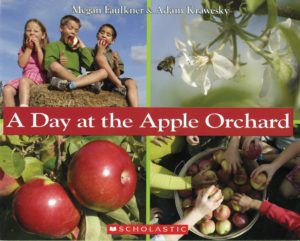 By: Megan Faulkner & Adam Krawesky
A Day at the Apple Orchard follows a group of children through the apple orchard.  They pick apples, taste them, and make juice & cider.  The book also describes the life cycle of an apple blossom tree, and shows the growth through the different seasons.  This book is great when teaching how apples grow, the proper way to pick apples, and things that can be made from apples. It also discusses why it is important to protect apple blossom trees for continued blossoms.
We're Going on a Leaf Hunt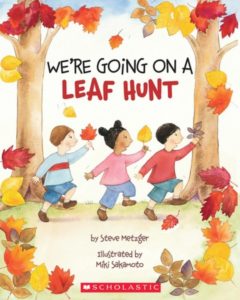 By: Steve Metzger
We're Going on a Leaf Hunt is a twist on the classic We're Going on a Bear Hunt.  The children go on a hunt over the mountain, through the forest, around the waterfall, and across the lake.  Along the way, they find red oak leaves, hickory leaves, birch leaves, and maple leaves; until they encounter an unwanted guest!  This book teaches about different leaves, and is fun and entertaining!
Apples for Everyone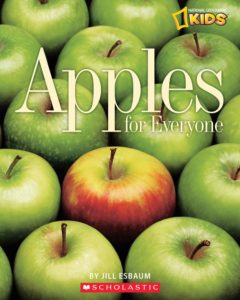 By: Jill Esbaum
Apples for Everyone has beautiful pictures that detail how apples grow, the different kinds of apples, talks about Johnny Appleseed, and discusses the history of apple trees.  This National Geographic Kids book has colorful and amazing photography that makes this book a favorite of mine.
I can't wait to start our unit study of Fall and apples.  I have so many science, fine motor, art, language, and math activities planned for the next two weeks!
Want to follow along as we learn about Fall and apples?  Interested to see how our unit study unfolds?   Be sure to follow me on Instagram or Twitter for pictures of all of our activities and fun!!  I hope to see you there!
Anitra
Save
Save
Save
Save
Save
Save
Save